Additional ISO Certifications We Offer in Harrisburg, Pennsylvania (PA)

Across the entire city of Harrisburg, PA, we here at The ISO Pros are deemed and considered to be the go-to company of businesses that yearn for certification.
Here's a quick list of all the ISO standards we're skilled at: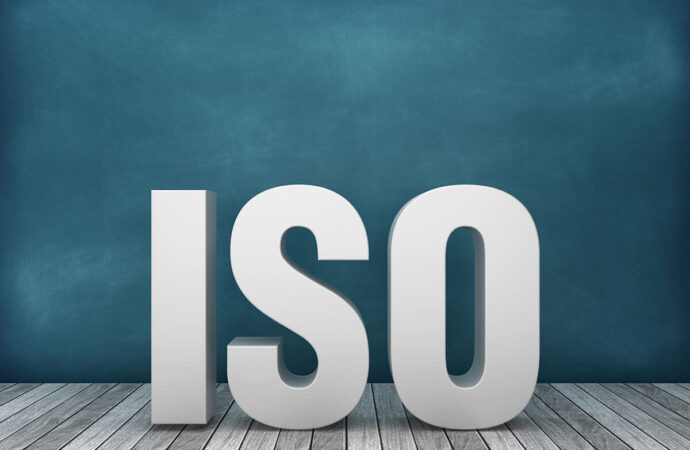 Aerospace AS9100
AS9100 is a Quality Management System that is globally adopted and standardized for the aerospace industry.
The Society of Automotive Engineers and the European Association of Aerospace Industries is the agency that released the standard, and we studied and mastered it from our end!
Aerospace AS9101
AS9101 is the standard conformity that oversees how certification bodies conduct audits in the Aerospace and Defense (ASD) sector.
This standard provides Quality Management Systems Audit Requirements for ASD companies or organizations.
Aerospace AS9102
AS9102 is a framework to plan and successfully complete actions of the product realization cycle, which are important to ensure that the delivery of the quality products is on time while satisfying the customers.
Anti-Bribery ISO 37001
ISO 37001 is the International Standard, which allows all types of businesses and organizations to detect and address bribery and other wrongdoings within the company.
Choosing us for it can help you accomplish getting your anti-bribery compliance signed and fully functional and effective!
Asset Management ISO 55001
ISO 55001 is a standard developed and made for the use of companies or organizations involved in asset management.
Automotive Core Tools or the AQP, APQP, FMEA, PPAP, MSA, SPC, and R&M)
These Automotive Core Tools are essential factors of an effective quality management system. Choosing us for certification of the automotive core tools would include the following processes:
Statistical Process Control (SPC)

Production Part Approval Process (PPAP)

Measurement System Analysis (MSA)

Advanced Product Quality Planning & Control Plan (APQP); and

Failure Mode and Effect Analysis (FMEA)
These aren't in order, but we can help you with it entirely!
Automotive IATF 16949
The IATF 16949 is the standard that aims to create quality management systems, which provides for continuous improvement, reduction of waste, and prevention of defects in the automotive supply chain industry. We have experts that can walk you through the entirety of the certification procedure.
Body Armor BA 9000
BA 9000 Body Armor Quality Management System Requirements were developed by the National Institute of Justice as a standard for body armor.
It explains the construction and assembly requirements of armor for federal, state, tribal, and local law enforcement and corrections agencies.
Capability Maturity Model Integration (CMMI) Levels 1-5
Capability Maturity Model Integration (CMMI) is a process-level improvement training and appraisal program. Each maturity level provides a layer in the foundation for continuous process improvement. The different CMMI Levels are known and classified to number 1 to 5:
Initial

Managed

Defined

Quantitatively Managed

Optimizing
Cybersecurity Maturity Model Certification (CMMC)
The Cybersecurity Maturity Model Certification (CMMC) is a standard for the implementation of cybersecurity all over the defense industrial base.
It was designed and developed by the Department of Defense (DoD) in order to recognize the importance of cybersecurity controls in all parties that deal with DoD.
Counterfeits AS6081
This standard focuses on dealing with fraudulent parts that enter the supply chain of the ASD sector.
Pre-Assessment Audits
Pre-Assessment Audits are audits that are performed prior to a certification or registration audit happens. A pre-Assessment Audit is the one that determines whether an organization's management system meets the requirements of a standard and its degree of conformance.
Documentation Audit/Desk Audit
Documentation Audit/Desk Audit is the record of methods the auditors do, audit evidence obtained during the audit work, and the conclusion they come up with based on the evidence gathered. These are what you can get from us here at The ISO Pros! If you look at it, it's more than what other companies and certification bodies can give you – and we can assure you 100% quality and certification!
Energy ISO 50001 and SEP
The ISO 50001 standard provides a basis for companies or organizations to involve themselves with an energy management system for increasing energy efficiency but is not target specific, while the SEP (Superior Energy Performance) program, by the US Department of Energy (DOE) certifies ISO 50001 implementation with certain specific energy targets.
Environmental ISO 14001
ISO 14001 is part of the ISO 14000 family of standards that provide guidelines for organizations that is looking to reduce their negative effect on mother nature. The ISO 14001 standard uses an Environmental Management System and is open to all companies and organizations.
Ethical Sourcing (SQFI)
The Safe Quality Food Institute's Ethical Sourcing Standard is used for sourcing and supplier organizations whose customers require an independent assessment of the product there are going to consume.
Facility Management ISO 41001
ISO 41001 is an international standard that focuses on the management of facilities. This standard may help transform organizations by improving aspects in their organizations' facilities such as workforce health and becoming cost-efficient.
Food Safety Modernization Act FDA FSMA
FSMA aims at the prevention of food safety problems and recognizes the importance of food-borne illnesses and outbreaks.
Food Safety ISO: ISO 22000
This particular ISO standard is the standard that provides an extra layer of assurance to a business within the supply chain; it is implemented globally. And its main goal is to be able to help products from all over the world cross borders and gives the customers the assurance they need and they can trust.
Forestry SFI ATFS (Sustainable Forestry)
Forestry SFI standard encourages responsible forestry practices, which is based on 14 Principles, 13 Objectives, 21 Performance Measures, and 55 Indicators that address the 90 percent of the world's forests that are not certified.
Gluten-Free Certification (GFC)
Gluten-Free Certification is a process that is implemented to keep consumers safe and protected from diseases and other gluten-related disorders. Our company employs the best investigators and assessors so you don't have to worry!
Info Security ISO/IEC 27001
ISO 27001 is an international standard for Information Security Management. What this standard is, is for the assurance that your digital information will be kept safe from danger.
If you choose us, then we can give you (our partner organizations) greater confidence in interacting with your business!
International Traffic in Arms Regulations (ITAR)
ITAR is a US export control law, which involves the manufacture, sale, and distribution of technology. It's a great asset in defending important articles that is related to the United States' well-being.
IT Service ISO or the IEC 20000-1
ISO 20000-1 is a standard that involves a service management system (SMS). This specific standard provides companies and organizations assistance in developing their procedures and effectiveness regarding Information Technology.
Laboratory Accreditation ISO 17025
ISO 17025 is the most important standard that involves testing and/or calibration laboratories. It is the most important because it confirms whether a particular laboratory is able to produce accurate test results and data.
Medical Devices ISO 13485
The ISO 13485 is the most widely used international standard for quality management in the medical device industry. It's an effective solution to meet the requirements for a quality management system in the medical device industry.
Should you fail to find the business that can get you the certification you're looking for, we, The ISO Pros, are here for you!
Occupational Health and Safety Management Systems (OHSMS) ISO 45001
The ISO 45001 is an ISO standard that focuses on management systems of Occupational Health and Safety (OH&S). which is published in March of 2018. The aim of this specific ISO is to reduce occupational injuries and diseases by promoting and protecting physical and mental health.
Packaging ISO 15378
ISO 15378 contributes to maintaining a quality management system. It focuses on the suppliers who produce items that are used in the packaging of medicinal products.
Quality ISO 9001
ISO 9001 is an ISO standard that dedicates itself to Quality Management Systems (QMS). It is structured as the scheme for quality improvement and understanding for any company or organization that is looking to distribute products and services that meet the requirements of the consumers in the most efficient and effective way possible.
Responsible Care RC 14001
RC 14001 is a standard that is known globally, which focuses on environmental management. It assures that the product you manufacture, or supply is safe chemically.
Supply Chain ISO 28000
ISO 28000 is an international standard that talks about the requirements of a security management system (SMS) for the supply chain.
What this standard does is it ensures that your business has sufficient management. More so, it also assesses if you are able to control the security of your organization and put down threats.
Telecommunications TL 9000
TL 9000 is a standard that is customer-oriented, which focuses on customer satisfaction, quality improvement, and customer-supplier communication. It's a standard that encourages continuous development and tracks the product life cycle.
Audit Management Systems ISO 19011
ISO 19011 is a standard that provides guidelines for auditing management systems. It is for people that are in charge of managing or oversees an audit program.
Outsourced Internal Auditing
Outsourced internal auditing is the solution that all organizations that are ISO certified perform. This is one way to help deliver higher levels of independence and assurance, gives a piece of much more specific and unfiltered information, and offers bigger value to the organization.
Virtual Internal Audits
Virtual Internal Audits is a collection of audit activities that is in a virtual environment. A virtual environment may be made by using digital or non-digital activities.
Second Party Audits
Second Party Audits is when a company or an organization does an audit of a supplier to make sure that they are meeting the specified requirements in the contract. Second Party Audits are tools that may strengthen an organization's supply chain and can verify whether the proposed suppliers have the capability to exceed their customer's requirements.
Supplier Audits
Supplier Audits are audits that make sure that the products and materials are of great quality, and that it will have a long lifespan.
Supplier Evaluation
Supplier Evaluation is the process of assessing and is the basis of approval regarding the potential line of suppliers of the company through different quantitative and qualitative measures.
Compliance Audits
A compliance Audit is a broad review of an organization's or company's agreement to regulatory guidelines.
IQC The ISO Pros can help you implement, train on, consult, and have your company and/or organization certified on the following ISO Certifications: